About Us
Asian Supply Chain Solutions
Thinking Ahead-Reinvent your business using new supply chain models
Overview
Asian Supply Chain Solutions Private Limited specializes in providing integrated supply chain and logistics solutions across India.

Asian Supply Chain Solutions specializes in Free Trade Warehousing Zones related value added services and also provides to clients, integrated logistics solutions ranging from supply chain strategy, international freight forwarding, customs clearance, warehousing, repacking, logistics and cold chain management solutions..

The promoters bring on the table a cumulative experience in different fields of logistics & supply chain, international business and corporate strategy in Trans Global Organizations to provide cost effective integrated supply chain solutions under one roof which offers optimization, value and efficiency.

We do not provide set solutions based on our available offerings, instead, we partner with our clients and develop customized solutions best suited to their needs. We extract value for our customers across the supply chain, covering both Supply and Demand chain.

Besides the main business of FTWZ, Asian Supply Chain Solutions also has a Customs Brokerage License under its name. The company provides Customs Brokerage Services currently in New Delhi & Mumbai. It also provides local trucking, cold chain transportation and temperature controlled warehousing to its domestic clients. It also provides DG Packing and International Freight forwarding Solutions to its clients.

Asian Supply Chain is a ISO 9001 certified and also AEO certified organisation maintaining highest standards of quality.
Our Vision
Our foresight and commitment is to be a value creator as an integrated logistics solution provider and be a trusted supply chain partner servicing clients across the country.

We recognize the potential for wealth creation for the customer by providing out of the box solutions by facilitating and integrating services across the supply chain network as a comprehensive, efficient and integrated solutions provider.
Our Management Team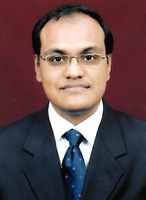 Ashok Bindumadhavan - Founder & Director of Asian Supply Chain Solutions Private limited. Prior to starting his own entrepreneurial venture, he was heading the Supply Chain & Manufacturing operations of India, Sri Lanka and Nepal markets at Eli Lilly and Company.

Ashok has 23 years of rich experience in supply chain strategy, international & domestic logistics & distribution, cold chain management, customs, international logistics, contract manufacturing, supply planning & procurement, new supply chain software implementation, new product launches & business development etc.

Ashok was the Vice Chairman of the "Materials Management Committee" of Organisation of Pharmaceutical Producers of India (OPPI) from 2008-2010. He has lead an industry team of supply chain & quality professionals at OPPI to develop the "Cold Chain Guidelines" to upgrade the cold chain infrastructure for Pharma trade. He was also nominated in the select industry committee setup by Drugs Controller General of India for Creation of Pharma Zones at major ports in India. He was also appointed as a Consultant to Mauritius Government to advise them on their Healthcare Warehousing & Distribution.

 Ashok is also an international speaker on Supply Chain, Logistics & Cold Chain Management. He has done his MBA in International Business from Indian Institute of Foreign Trade, New Delhi and holds a degree in Cost and Management Accountancy (ICWAI) from Institute of Cost and Works Accountants of India. He also holds a Diploma in E-business Strategy from Deakin University, Australia. He is also a F-Card Holder from Indian Customs after having passed the Custom Broker Licensing Exam.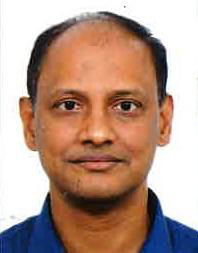 B. Viswanathan – Director
Prior to joining this company, He was working with "Atria Convergence Technologies" as Group Commercial Controller. Before joining Atrial he was associated with "Bharti Airtel Limited" in various leadership roles in Finance and Customer service. In his last assignment with them he was working as "Financial Controller – Broadband and Data including 4G".  He has in addition worked in C-DOT, RPG Group, Dominos Pizza, Essar Group and HFCL.

Viswanathan has 31 years of rich experience in Finance, supply chain strategy, new product development & Business development, Material planning, cost reduction and strategic procurement, Financial Planning & Analysis, roll out of businesses in new cities from scratch and rich experience in the field of Customer service.

Viswanathan has earned several accolades during his career which includes many awards in the field of People management, Financial Planning and enhancing Customer delight. He has done his Masters in Commerce and holds a degree in Cost and Management Accountancy (ICWAI) from Institute of Cost and Works Accountants of India. He has also a F-Card Holder from Indian Customs after having passed the Custom Broker Licensing Exam.
Advisory Council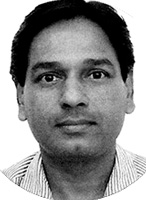 Ramesh Rajan
With more than 3 decades of experience in the pharmaceuticals and healthcare industry, he is the Founder & Chief Executive Officer of Isource Life Sciences Pvt Ltd and Sursam Pharma. He is a renowned expert in healthcare regulatory matters and pharma sourcing. He has worked in leadership positions in companies such as E. Merck and Ranbaxy. His core competencies include Strategic Sourcing, Alliances, Project Management, Supply Chain etc. Ramesh Rajan graduated in Commerce from University of Delhi, India and completed Executive Masters in International Business from Indian Institute of Foreign Trade (IIFT), New Delhi, India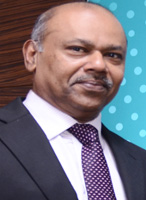 B. Raveendran
B. Raveendran is a Graduate in History & Economics and has done Executive Education in Logistics from IIM Ahmadabad. He is currently Chief Executive Officer of Supply Chain Consulting division of LBW Consulting Pvt. Ltd offering consultancy with specialization in Healthcare industry, Pharma and Medical field. He has 40 years of National Distribution Experience at leading companies. He has worked in senior leadership positions in several leading companies like MSD Pharma, Ranbaxy, Pfizer, Parke-Davis and Sun Pharma. He was erstwhile member of OPPI (Material Management Group), He is a Speaker in Key national and International Supply Chain Forums and a visiting faculty at Management Institutes.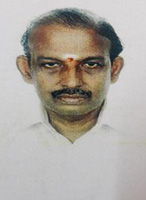 K. Thiagarajan
K. Thiagarajan is a Chartered Accountant who has worked in Pricewaterhouse and is currently working as partner in B&R Logistics South. He has 40 years of rich experience healthcare distribution. He also is the Chief Operating Officer (COO) at Muthumeena Agencies & Sneha Pharma Agencies & Associates who are C&F agents for many leading companies like Cadilla Healthcare, MSD Pharmaceuticals, Bharat Serums & Vaccines, Zydus Wellness, Bayer Zydus Pharma, Johnson & Johnson, Ferring and Bausch and Lomb. He was also an agent for Institutional business for agencies like TNMSC, ESI, Railways, Govt medical college, BHEL, Fulford etc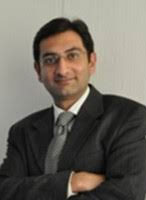 Chetan Kumria
Chetan Kumria is the CEO & Director at Xcell Supply Chain Solutions (P) Ltd. Prior to setting up the Supply Chain venture, he was the VP (Supply Chain) and Whole-time Director on the board of Pernod Ricard India. He was also the Director (Supply Chain) at Baxter India and worked with companies like Schneider Electric Asia Pacific, Bax Global India and KEPL India.

He is a Seasoned Supply Chain professional with experience in Indian and International Markets and has experience across all areas of supply chain and has been involved in developing Supply Chain & Logistics strategies, processes, capabilities and structures. He is an Industrial Engineer and Management graduate and has worked in multiple industries, his experience spreads out through Automotive, Engineering, Consumer
Asian Guiding Values
People- Respect for People without bias to Age, Seniority, Religion, Caste, Views
Attitude- Positive "Can Do" Attitude to overcome challenges to emerge a winner
Teamwork & Trust- Always placing Team over Self Interest. If Team Wins-I win
Delighting the Customer- Striving to give a "Wow" experience with Asian.
Excellence in Quality- Striving for "Continuous Improvement" in all aspects of work
Solution Oriented- Look for Solutions to overcome obstacles in day to day work
Initiative- Take the Lead without waiting for others. Lead by example